| | |
| --- | --- |
| wildon | 27th February 2011 23:03 |
---
Re: ARTICLE: Find your car's date of manufacture (VIN)

Quote:
---
Originally Posted by fiat_tarun (Post 2258894)
Wildon, this VIN seems to be different. It has only 11 characters and if the numbers are also included then 17. Could you help with decoding this?
---
Check under the Drivers seat, on the floor you can see the additional characters :), it will be like MALAN51CMBM848500*B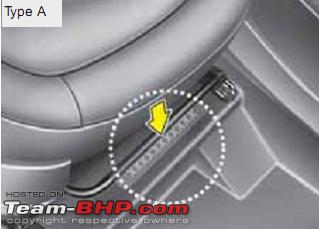 Here is the decoded info of your vehicle.
MODEL NAME : i10 Sportz
ENGINE TYPE : 1.2L Kappa2 VTVT
FUEL TYPE : PETROL
TRANSMISSION : 4 SPEED Auto
PRODUCTION DATE : 12.02.2011
COLOR : Carbon Gray
Quote:
---
Originally Posted by W.A.G.7 (Post 2259479)
I got your message & tried to PM you, but got some error message about sending PM. I have got the RC book for Micra (smart card) and the date of manufacture is mentioned as June/2010. I got the car on 29/Jul/2010.
---
As your VIN's was MDHFBUK13
A6
xxxxxx, The 10th and 11th Characters are representing YEAR and MONTH respectively. So i rightly guessed at that time as June 2010 manufactured vehicle.:)
Quote:
---
Originally Posted by zaveed (Post 2259512)
I own a Hyundai Santro. 10th character in the VIN number is not an alphabet but a number. what does that mean?

Thanks
---
Quote:
---
Originally Posted by Zappex (Post 2259577)
Please go through your VIN again, I think your car is a Pre-2010 model. In that case the 10th digit is the year. Example: If the 10th digit is 9 then your car is 2009 manufactured.
---
Zappex given you the answer.
9=2009
8=2008
7=2007
6=2006
5=2005
4=2004 etc..