Recently I had JBLfyed my Baleno. I had posted the details in a different thread and as suggested by Gurus posting the details here again.
First of let me share my experience getting the right product in Hyderabad. When I sold my old Vehicle Ford Ikon flair in December 2006, I planned to buy a new car and after doing lots of research I decided to Buy Baleno and now I love my car and happy with my decision of buying a Baleno. Then it was a time to ICE my Baleno. When I bought my Baleno, I was not aware of TBHP and had no knowledge about the Good ICE. I just went to a shop in Himayat Nagar and purchased the Sony Speakers, which on later stage I found that those were fake. Any how the sound was OK but some where I was feeling some thing is missing. In my old Ikon I had fitted the Original Speakers of Sony and an original Sony HU(The Dealer fitted, so assuming to be original). This time in my Baleno I was feeling the poor sound quality than my Ikon. On a fine day while I was doing the research on to built a car pc, I accidentally landed on TBHP forum. Wow what a great forum it is, This was my 1st impression about TBHP. I joined this forum on 1st March and I had completed just on Month as BHPian and this one month has changed my life. Too many techy people here, Good advice and are very helpful. After a week of joining TBHP and considering my old setup in Baleno was not good, I decided to upgrade my setup. Got the advice from Gurus and decided to JBLfy my Baleno. Now the main problem started. I was searching for a JBL dealer in HYD. I went to Himayat Nagar, Minister Road to search for the JBL products. Many people even did not know what is a component system. Finally with reference of one of my friend I found a dealer in Begumpet, but somehow I was not satisfied with this vendor. The items he quoted was very much cheaper than the official price of JBL and was not willing sell in B&W. I doubt to be fake JBL and was not willing to repeat the same as it happened me with Sony. Finally through TBHP I got the contact details of the JBL Authorized dealer in Aamirpet and decided to ICE my Baleno here. First Day I went and asked for a demo. They were able to Demo me all the JBL equipments which I had planned to use in my ICE. I was happy with the products, but was not sure how is the Installer. I waited there for couple of Hours and watched the installation of other Vehicles and was satisfied with the Installer. The next day I took an off from my office (I could not wait till weekend to come) and went to SPORCKET to do the Install.
The config of the 1st phase of my install is as :
1. Front Comp : GTO 607C.
2. Rear Oval : GTO 937.
3. Amp : CS 60.4.
4. Wiring Kit : Audision.
5. RCA Kit : Monster.
6. Y-Cable : Monster.
The Next phase of my install will be to install a 301.1 Mono block and GTO 1204BR Sub Box, this box impressed me. I was planning to go for the 12" tube(1204T), but after listening both, I felt 1204 BR is better than 1204T. The Bass is tight and punchy with the Box and the tube was more boomy, which I did not like. This is my personal experience.
Now coming to the main and Important part. I never knew being a BHPian has a big reputation and BHPian are treated differently than other customers. While discussing and finalizing the products with "SPROCKET" (Here I JBLfyed my Baleno), Aamirpet, I just told them that I am a member of Team-BHP and I know SAM. From that time I was being treated different. Without even asking them they gave me a straight 12% discount on JBL products. Thank You Gurus and special thanks to SAM Bhaiya. The Installer "Hameed" was a techy guy too. Everyone there were saying that they love to work with the customer who have good technical knowledge on Sound System(Though I am just learning from the Gurus here ). Being Hameed a good knowledgeable and experienced installer, he was asking me to guide him in every step of the install starting from mounting the speakers, tweeters to Laying cables, tunning the amp(He was thinking, being a BHPian I am too techy than him...Ha Ha Ha Ha)
Wow now the music of my car is ultimate. I can feel the music in my car now. This is the result of just one month associated with TBHP. Salute to Gurus here.
I am not sure whether putting the prices here is fine or not. Hope Sam Bhaiya will kill me If I will do so. If he says, I can share the price details which I got from SPROCKET.
Now the Install Pictures :
All the Sealed Boxes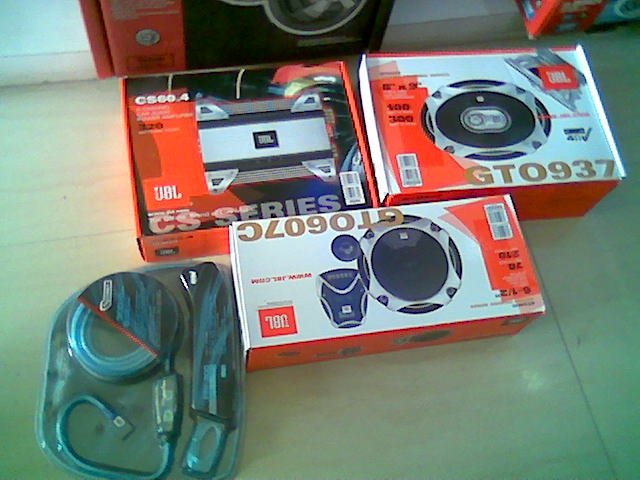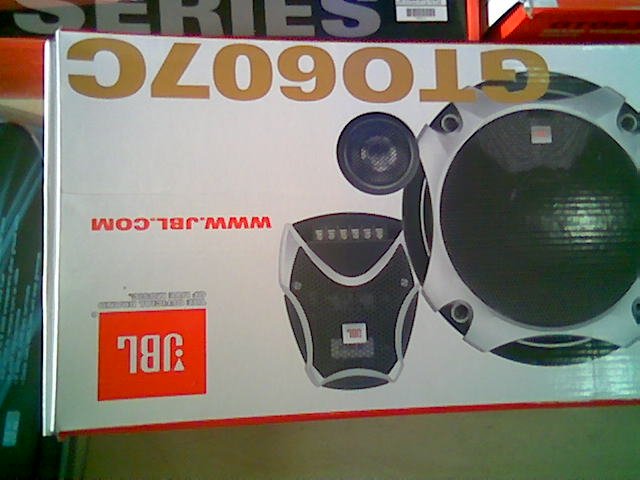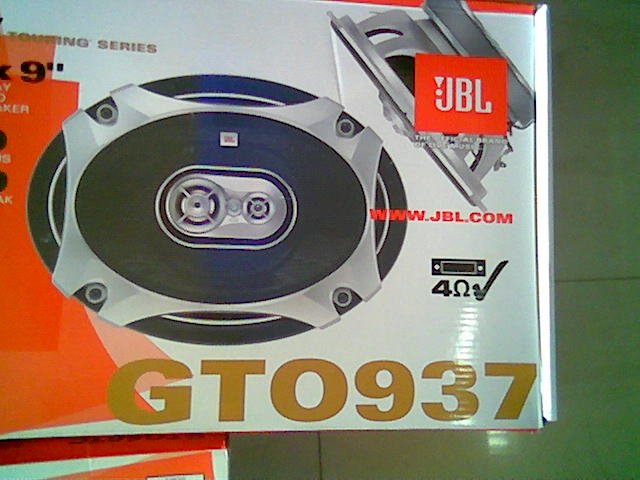 Dash Opened for wiring from HU.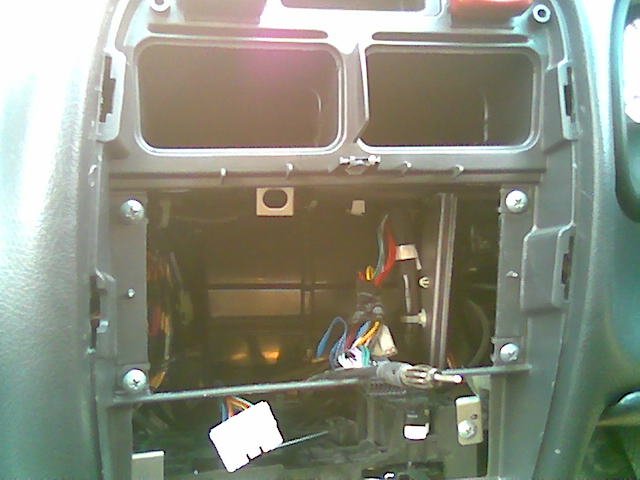 Back of the JVC HU. There is one set of pre-out and that is the reason a Y-RCA Cable is used for RCA wiring. There is SPDIF port available here for digital out. I am planning it to connect this port PXA 701 through Toslink Cable.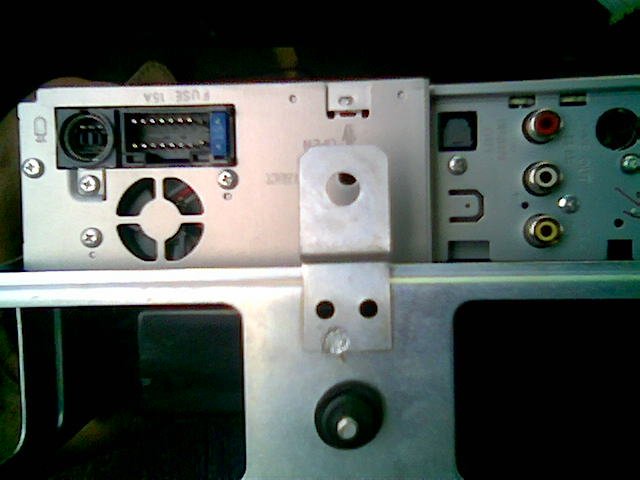 Front door Panel removed and made a hole to install the Tweeter. I was worried that the installer made a hole and whether the finishing will be good or not.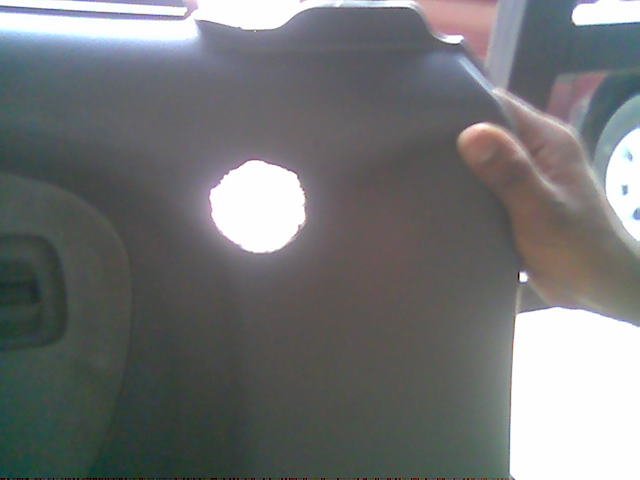 But see how good the installer Installed, it looks like the factory fitted. The color of the panel is Black and the Tweeter is too Black. So matching matching :)
Front woofer Mount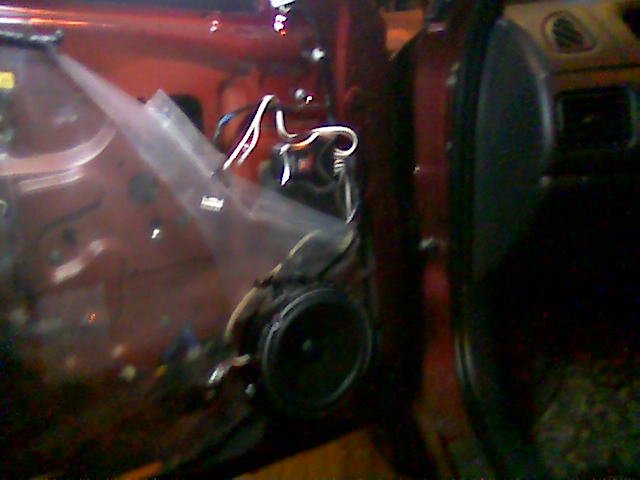 Crossover Mount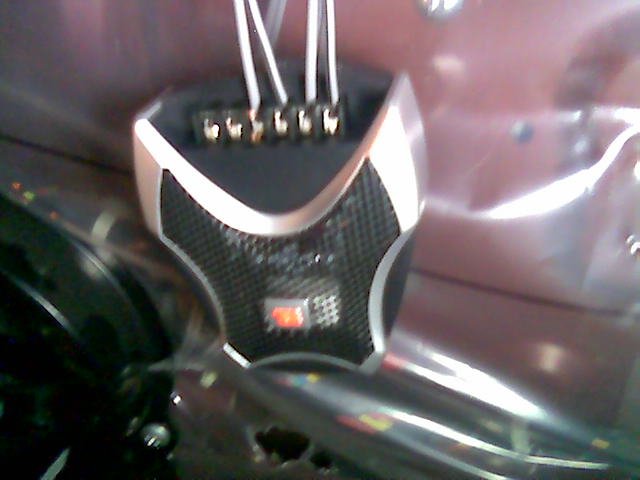 The Front Woofer inside the Door Panel
Rear Oval Mount
60.4 Mounted in the trunk. On the back of the back seat. 60.4 is installed on the left side of the seat and the right side is reserved for 301.1 mono block. I believe it will look nice after both the amps are installed.