Please get ur facts right before making statements.
1.
Quote:
---
Originally Posted by trinadha
getz sucks in the looks point of view and the badge hyundai is never dependable think about peugeot
((sorry for my comparision with a flop company in india what if the hyundai goes down suddenly) and many other froeign brands cant trust them at all (fiat has to get into the list)i dont know guys but i hate hyundai vehicles the santro and getz(both because of their looks) and had the terracan would have come from may be M&M or else even ford it would have been better
coming to tucson i hate it the most (copycat) ne model which impresses me is accent but its badge guys. i dont know how many guys are with the hyundai company but guys are u happywth the badge and never compare ny ar model wth maruti atleast in the small car segment its an outright winner
so potential buyers rethink about going for hyundai (its only my advise)
the above points were though only my thoughts
if am incorrect , correct me
---
1. Looks are subjective. But still Getz is a good Looker for most of them.I just don't have a clue on how a good looking car should be for you if you say the Getz looks suck!!
2.You say Hyundai badge is never dependable. Can you substantiate this statement of yours.
3.You say what if Hyundai goes down suddenly.Can you give one valid reason to prove that either Hyundai Motors India Ltd is in deep financial trouble.
I say Hyundai Motors(Worldwide) is doing good. Proof:
Hyundai Financial Results 2004 and Outlook 2005 Link:
http://ir.hyundai-motor.com/Data_Down/IRPresentation_Eng/2005%20business%20results&plan(final)_2.4.2005.pdf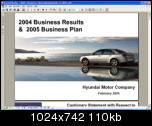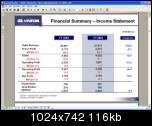 I'll post the HMIL results as soon as I find them.
4.You can't trust the foriegn brands at all.Man you should have lived in the Pre-Liberalisation era where people had to be content with TRUSTWORTHY AMBY'S and Padminis. Those were the only Indian options you had!!
5.How many of them are happy with Hyundai badge?
Proof:
http://www.jdpower.co.jp/press/pdf20...IndiaCSI_E.pdf
The Hyundai Santro topped the J.D. Power Asia Pacific India Initial Quality StudySM (IQS) in premium compact segment for 4 continuous years.Last year Wagon R was 1st and Santro second.
Ofcourse Maruti is ahead of Hyundai in this respect but that doesn't mean the Korean is trailing at the back like TATA. Also search TEAM-BHP and give me 4 instances when a Maruti or Hyundai Dealer/Service Centre cheated it's customer.There are 3 incidents for Maruti.
6.You say "so potential buyers rethink about going for hyundai"
I say NO and have substantiated my reasons above.
common man get your facts right before giving advise to others.Reason? TEAM-BHP is viewed by many ppl and your advise might mis lead them.