| | |
| --- | --- |
| GTO | 19th February 2008 17:47 |
---
Monkeys remapped RS on the dyno. Only 144 BHP at the wheels?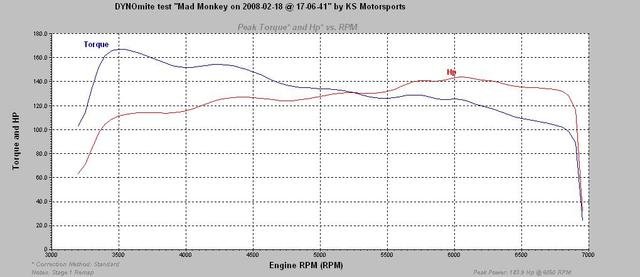 Monkey's RS had a go on the dyno last evening, and the results left me a bit surprised. Peak power at the wheels was rated at 143.9 BHP @ 6050 rpm. Even if we count a transmission loss of 15%, thats still only about 165.5 BHP. Considering that the Petes remap is supposed to churn out 180 BHP, what exactly is wrong here? Are we missing something?
Also, have a look at the power delivery. Why is it fluctuating and going up and down?