So, what's new on the inside?
Just like the exterior, changes to the interior are minimal. The biggest change here is the dashboard, which now gets a black leather cover on top with contrast stitching. It was chocolate brown on the outgoing car. This is a welcome change:
Lateral view of the dashboard with the new black top: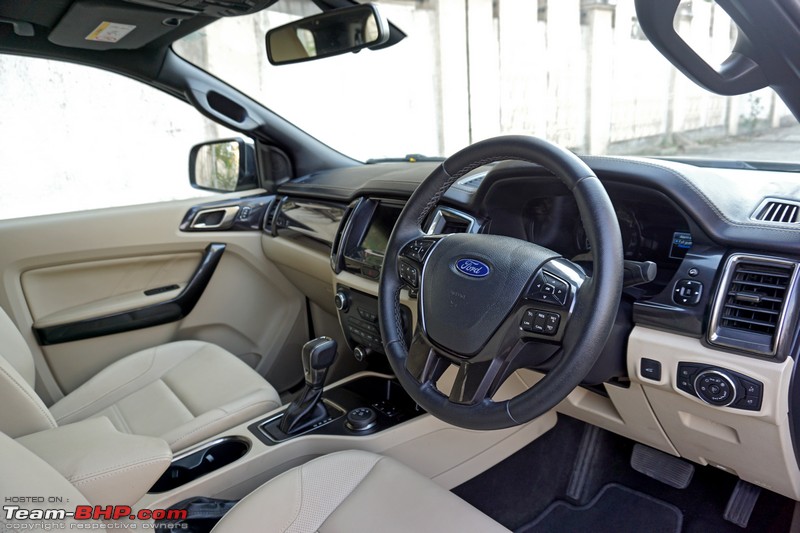 Zooming in on the dash top to show you the contrast stitching:
The steering wheel now gets grey contrast stitching:
The MID gets a Navigation feature added to it, and it displays a compass. The option of speed dial has been removed from the phone function though:
Endeavour now gets a more advanced TPMS which shows the active tyre pressure value for all four wheels. It also gives out a warning if there is a drop in pressure: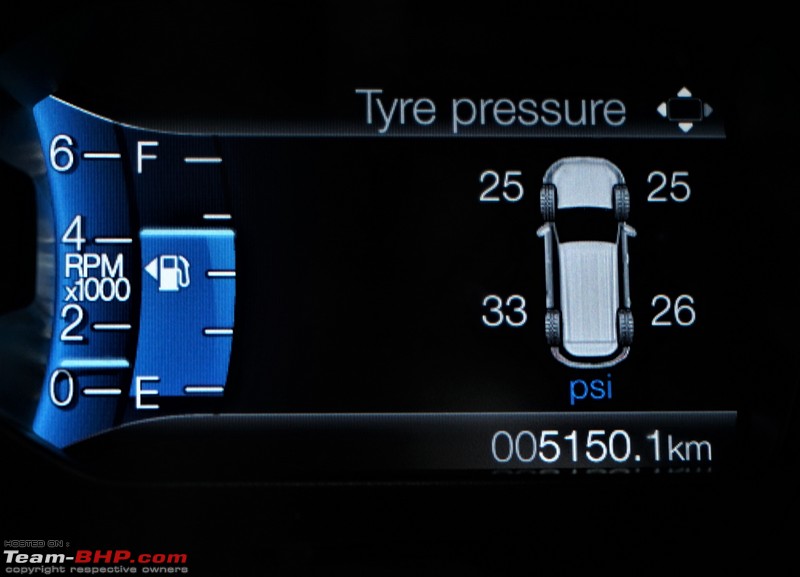 The new engine start button gets a green light and blue backlighting as well. In accessory mode, the green light keeps blinking and when you switch on the car, it stays green:
Rotary dial is from other Ford cars. It now gets the pop-out headlamp leveling switch:
Beige-colored bonnet opening lever (old car got a dark coloured one):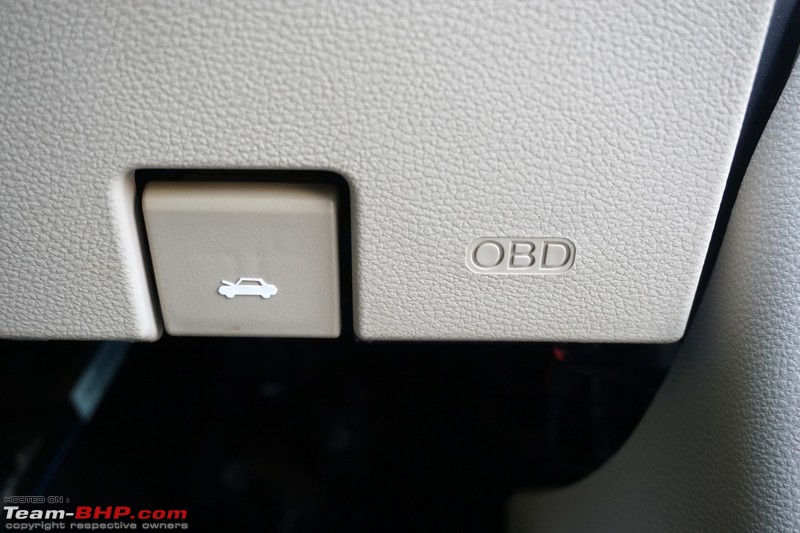 The passenger seat gets electric adjustment...
...as well as lumbar adjustment! Your spouse will be pleased. We wish Ford had thrown in the useful 'memory seats' function for the driver:
Minor changes to the centre console include an additional USB port and new trim to the gear lever. The SUV comes with Ford's fantastic Sync 3 system:
Ford no longer gives a cigarette lighter with the car. It has been replaced by a 12V port:
In place of the old 12V port comes a secondary USB port: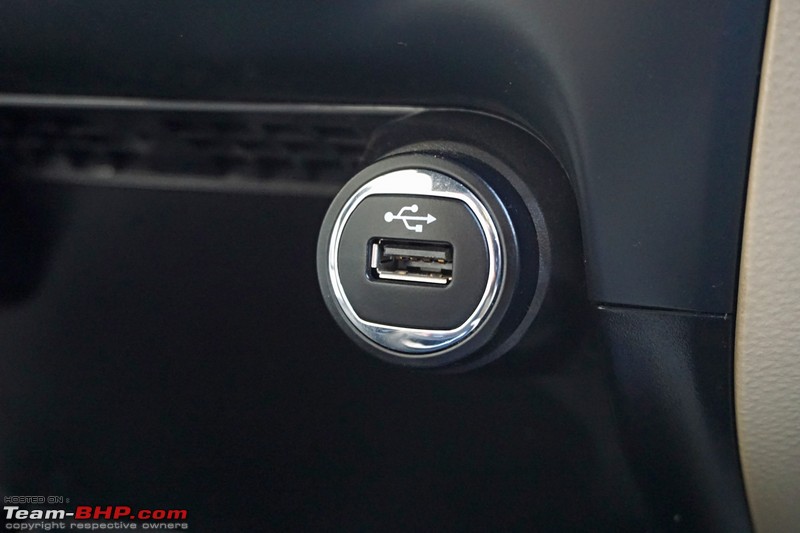 The USB port for Android Auto / Apple CarPlay gets a blue-glow surround. The SD card reader & AUX port have been removed (we agree with their deletion):
Sharp new gear lever gets a leather-wrap and metal trim (check older one
here
). We love Ford's classy approach to design:
The backlight for the transmission indicator has been removed. HOW CHEAP! Penny-wise, pound-foolish move by Ford :Frustrati: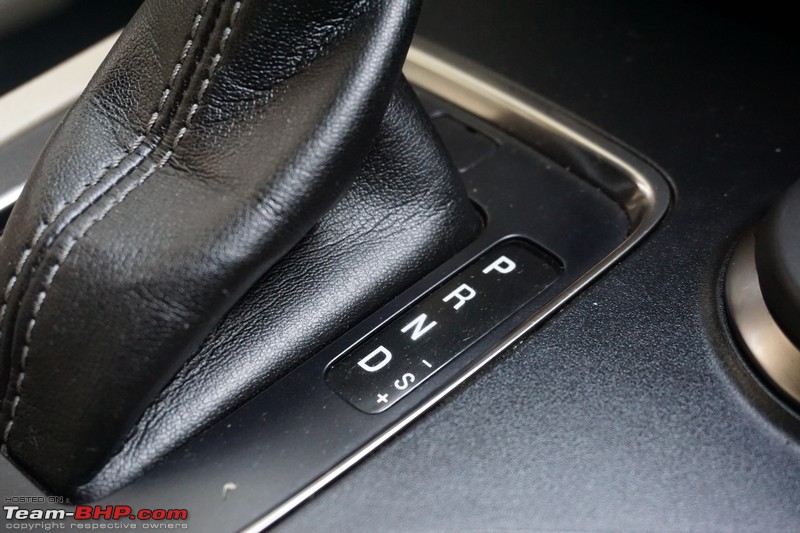 No cigarette lighter, so no ashtray either. This has given way for one more cup holder: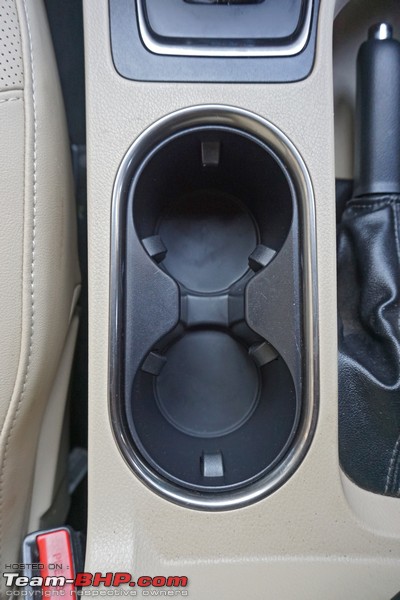 The deep storage compartment (under the armrest). Position of this tray has changed. It is useful for storing smaller items (like a pen, for example):
The roof bezel remains the same, except for the new "door open" light switch. It has orange backlighting: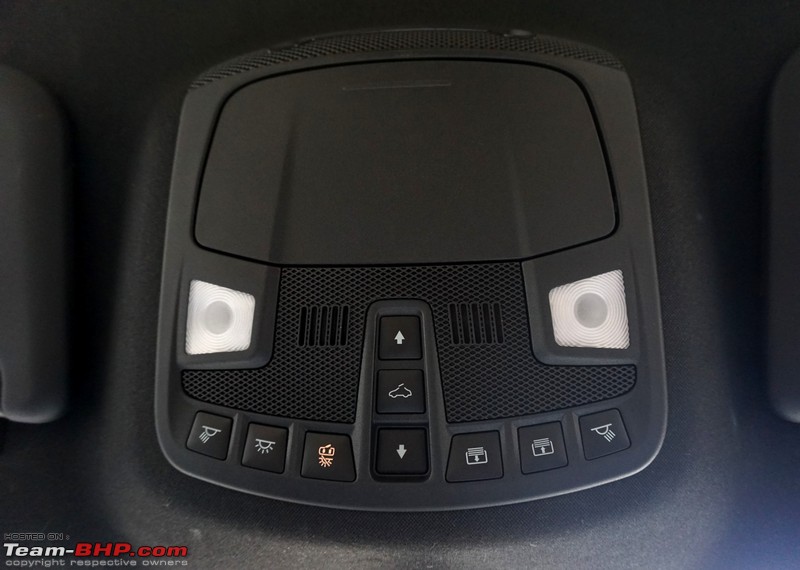 The 3rd row gets coat hooks on both sides: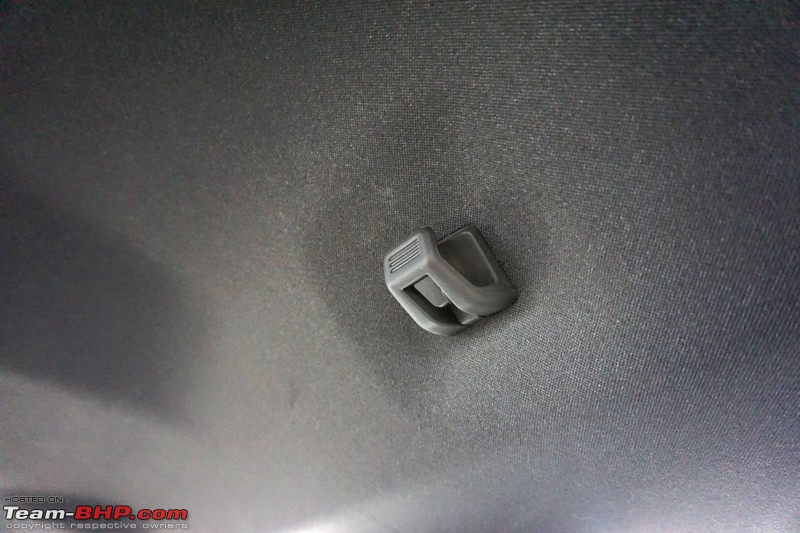 The tailgate can be opened / closed by waving your leg underneath the bumper. The sensor is located on the left side. Here's a demonstration of how the hands-free boot works:
https://www.youtube.com/watch?v=HeM-...ature=youtu.be
Another cheap move - the grab-handles no longer get ambient lighting (check older one
here
). Ford should realise that such cost-cutting is not done on a 35-lakh car!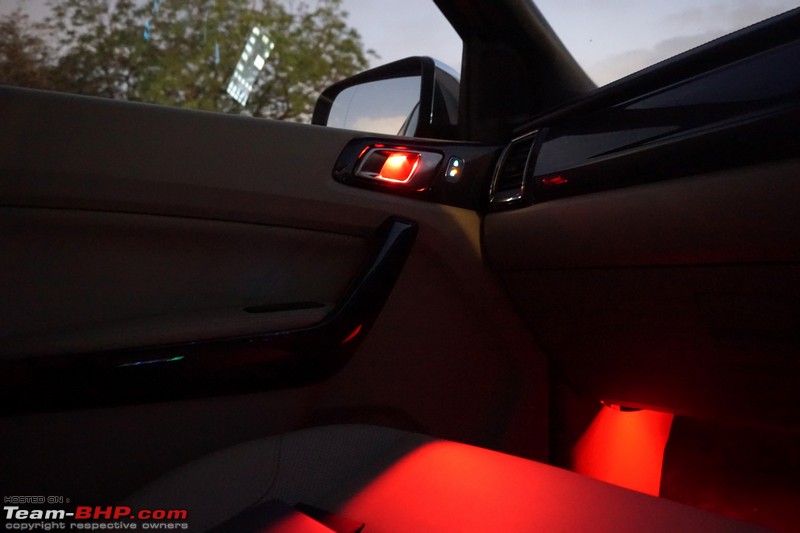 New smartkey is needed only to lock the car from the outside. It has a boot release button: