Guys,
There is some confusion as to what the
thermostat
is.
Sure it can mean a lot of things, but in this particular case >
The thermostat is nothing more than a piece of metal(s) that opens up when it is heated to a certain temperature (somewhere between 75*c- 95*c).
It is basically the temperature controlled gate between the coolant passages in the engine block and the radiator.
When it is cold, the thermostat is closed, and no coolant circulates through the radiator, until the coolant in the engine heats up to a level where the thermostat opens, and then the coolant circulates through the radiator.
Heres what a thermostat looks like >
It can be found in the thermostat housing where the top hose of the radiator reaches the engine block.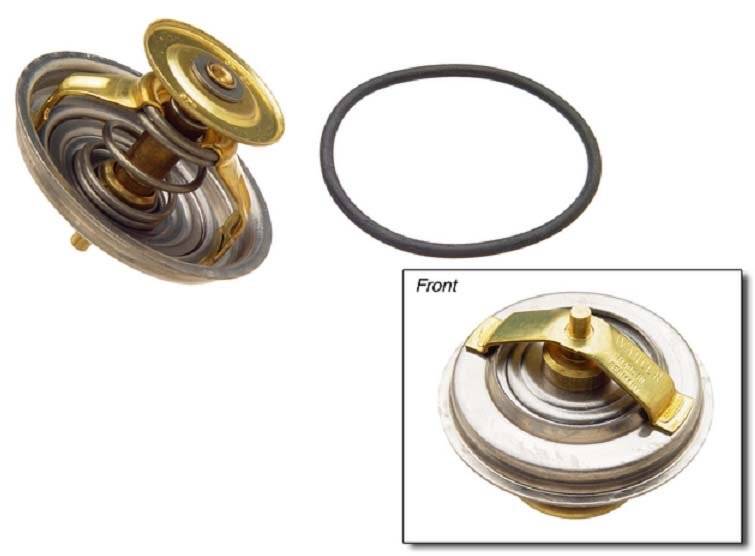 A simple way to test whether your thermostat works is to suspend* it in some water and heat it on a stove. Keep a thermometer suspended in the water to see at what temperature the thermostat opens.
Defective thermostats will either be open / closed all the time, or will open at a wrong temperature.
* i say suspend because the hotter bottom of the pot should not come into contact with the thermostat or thermometer.
cya
R