Atlast my delivery of safari was postponed to 23rd december by the dealer.I was totally upset since I was travelling from 20th till 23rd.But,what to do? I planned to Sabarimala.Me and my daughter took a train to madurai on 20th night from bangalore and reached madurai on 21st morning.There My brother's DICOR waswaiting to pick us up.We went to our native which is 1hour drive.There we refreshed and started at 12:00p.m To Sabiramala with my Dad,brother,bro-in-law,my daughter(6),my sister's son(6) and our driver.
Me and my brother were taking turns in hisDICOR.It was a great journey.But,at tamilnadu/kerala border it was a huge traffic jam near a small bridge.If we would have caught in the jam it will minimum take 3 to 5 hours to clear.We suddenly got an idea and saw the roadside on the right full off stones and potholes.I started driving our DICOR on that.It was gr8,we did not have any impact and The DICOR took as straight at the front crossing 80 to 130 cars/buses/lorries....etc.Even lot of scorpios were standing.We skiped inbetween and were out of the jam.Same way allthrough the journey we escaped at 3 places.The road in Kerala was Bad.But we did not feel it.Our DICOR took us gracefully.This is when I realised that I have taken the right decision of going in for the SAFARIcheers: .
We reached back our native on 22nd night and I was to take a plane on 23rd morning back to Bangalore.So,I reached madurai airport.....But the flight got delayed and I landed at bangalore only By 1:30p.m.
The dealer gave me:
1.body coloured bumpers
2.teflon coating
3.suncontrolfilms-3M
4.remotelocks
5.floormats
6.perfume
I fixed the foglamp in bumper at cost with the dealer only.
So,I asked my wife to get the delivery of MY BULL(safari) and she drove it home and my driver then took it for fixing the accessories.
1.pioneer 6950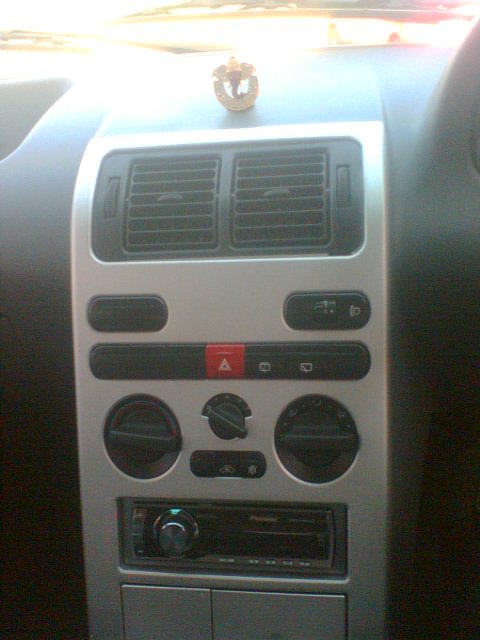 2.lancer tweeter
3.sony 2way amp
4.JBL 4 way amp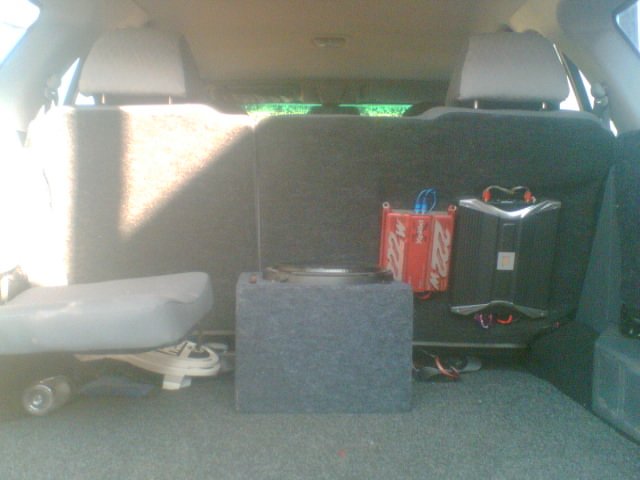 5.Nakamichi speakers front and back
6.sub - 10" pioneer
7.Red Soul M6 car reverse/parking sensor with camera
8.V-Cool front windscreen film
9.Hella Horn
10.Headlights changed to 100/130
Then i took my car to a workshop to fix HIGHlander BULL guard and HELLA 4000.He wanted 2 days so fixed the date as 26th December.Then we came home and night at 8:30p.m We went to Ganesha temple with my wife and daughter and did pooja for Our SAFARI.Again I did not have time to explore my Safari and left it at workshop on 26th morning.There i fixed:
1.HIGHLANDER Bull Guard
2.HELLA 4000
3.MOMO Pedals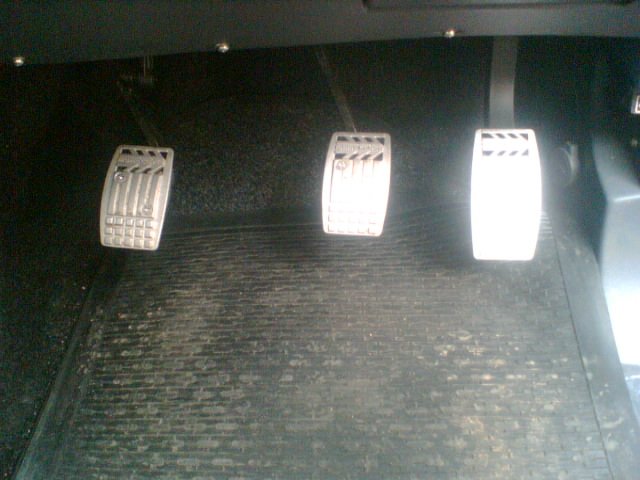 4.special switches for FOG lamps/Hella(on on left is on,other on right is off)
and took delivery on 28th night.
THIS IS "MY BULL"
On 30th We had a family get together at Mahabilipuram.So we started on 29th at 12noon from Bangalore.we went through hosur-krishnagiri-chennai.The road was gr8 and I touched 120-140kmph.Itwas a gr8 drive,Again we started on 30th evening and reached Bangalore in the night.The Drive was absolutly fun for me,mywife and daughter.We enjoyed our BULL.He is great and we love to have him with us.Hope to enjoy my
BUll
a lot.