Saturday morning, car fuelled up, amazing co-driver [Sleepy though!!], beautiful tarmac............. read on.....
Well, I was itching to get pictures of my ride in daylight at a scenic location and also test drive the freshly laid tarmac of the Katraj Bypass on the Bombay-Bangalore highway that skirts my backyard. The bypass is nearing completion and is still unopen to the public, there's no barricade or anything because the road leads to a dead-end and everybody knows that and that's why the no-barricade concept!!!
Stararmour, Praneet71 and me decide we do an early saturday morning drive to the venue and catch the sunrise from there, grab a cuppa chai, do a coupla sprints, get a few pics [Ended up getting loads of pics!!!], few videos and then head back!!!!
So i call Praneet71 at 0530hrs as planned, he's still in bed, yup, he aint coming!!!! That's sad..... but ok.....
Now it's just the two of us and one tiny car, The morning cool air is amazing, something i'm not used to cuz i bloody get outta bed at two in the afternoon!!!! It's refreshing, the roads are empty, people on their morning walks/jogs/strools/doggie walks/sprints et al.
We stop under a yellow street light enroute for a few pics......
And finally we're off to our final destination, it's about a 20min drive to get to the bypass, there's almost no traffic on the road except a milkvan going on about it's business. Little ahead there's a left turn, that's where we are headed!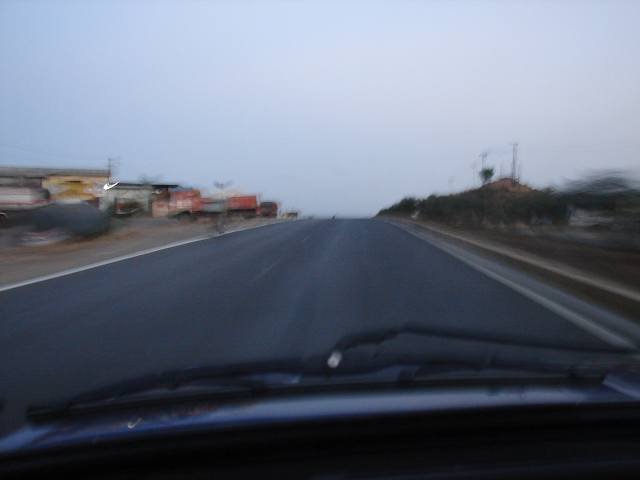 The Bypass is roughly 22-odd kays and there's this bridge in the ghats that's very nice, and high!!!
Getting the car parked across a major road like this would be impossible but here, it's our road!!! And finally i get a pic of her in broad daylight!!!!
This next picture is something i always wanted to get, i lay down on the road for the angle, the outcome speaks for itself, it's in your face!!! The white strip on the road adds a certain amount of character too, by being blurry in the foreground!!!!
I can go on about how much i like the lines of my car!!!! You have to agree, the face of this model has oodles of attitude!!!
This next picture is quite a fluke shot by stararmour, she managed to get an arrow over me and my car, as if pointing out who's who for the uninitiated!!!! Me an my pride and joy!!
Here's stararmour by the bidge!!! The deadend is at our side of the bridge!!!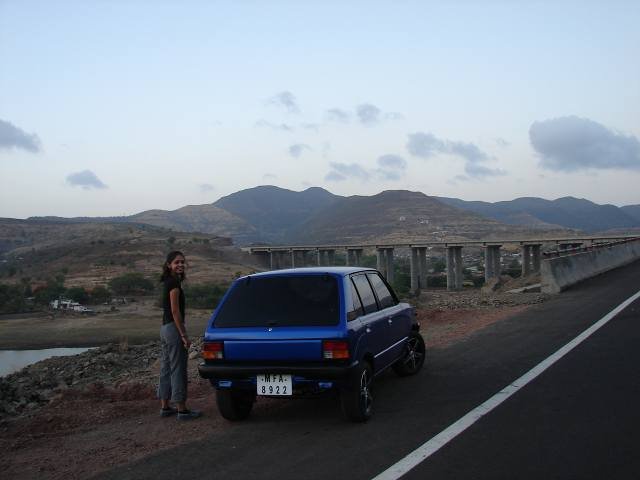 A picture of the tarmac from the overhead!!!
Me and my ride again!!! The road snakes in the background!!
Oops, i forgot the topic!!! "Sunrise at the Katraj bypass"!!!!! Here's a pic of the sunrise!!!!