This story starts almost at the beginning of this year. My cousin says he has booked a Gurkha. Since I was already following the Trax Gurkha thread, I could think of the fun stuff he can do with it. Then it hits me that I need a SUV more than him. After all he lives in Bangalore and I live in bad road country. The terror of last year's monsoon roads was still fresh in my mind, and I suddenly realized that I may be again held hostage by the roads this year too. Therefore I started taking active interest in SUVs. But then what's the point in buying just a SUV, there has to be a fun angle too, so why not an off-roader. Since the starting point was Gurkha, it was not hard to think in that line.
Too make a very long story short, after considering Gama/Gurkha/Bolero/Scorpio/Sumo/Safari, and TDing Gama & Safari 3.0L, I finally decided to look into the premium SUV segment.
Oct 12th: First time considered test driving Grand Vitara. The only reason was I wanted to compare something with Tucson which was the real interest that day. I conveyed my TD request to the local MASS works manager whom I know.
Oct 15th: Grand Vitara comes in for a TD, gives us a pleasant surprise. But we are still waiting for Tucson test drive.
Oct 16th: Tucson doesn't show up despite repeated request, a disappointing sales experience. No other acceptable option within budget. Started thinking seriously about GV.
Decided in GV by evening, informed the local dealer. A silky silver MT model was blocked.
Oct 17-18: Great inactivity by the local dealer, which was quite puzzling.
Oct 19th: The local dealer finally reveals that they are not authorized to sell GV, I need to talk directly to Mangalore dealer. So I call the Mangalore dealer and he asks whether I have any interest in GV. I tell him I was trying to place order for 3 days. He is shocked, but he wants to see some advance to block a piece. And there is no silky silver MT model, only Silver AT is available. Only colors in MT are black or white. But he promises delivery by November 10th or before. After some teeth gnashing we settle for white, but we reserve the right to reject the color on delivery day. Negotiation about the free accessories completed. A payment for 2L was collected by the dealer rep by evening.
Oct 22nd: The Safari 2.2L TD finally comes through, two weeks later than expected. Not bad, but doesn't shake our decision about GV.
Oct 27th: We visit the Mangalore dealer, pick the sun film/seat cover colors, have a closer look at the GV again. This time the sale manager shows me the pearl white color on SX4 and Swift and swears it is the same one on white GV. We like that color on SX4 and Swift.
Oct 31th: HDFC loan disbursed, had to sign some 80 times.
Nov 2nd: Morning, the sales manager confirms receiving the funds, predicts delivery very soon. He calls in the evening to tell me that my car has arrived. I request delivery very next day, and ask him to start on the PDI and accessories. But he reminds me about my reservation about the color, after a brief chat with the wife, I ask him to go ahead.
Nov 3rd: At 5:30PM the dealership MD hands me the keys along with a bottle of champagne while posing for a photograph. The drive out of Mangalore was terrible, the roads were under repair or new construction. Basically it was SUV territory, soon we were running circles around other trucks and cars that were negotiating the roads. It was night when we reached home.
With that I become the first Grand Vitara owner on Team-BHP.
Nov 4th: Today. I only had two items on my schedule. Get the traditional puja ritual done and shoot lots of snaps. This is today's report:
The sun didn't show up for a long time today morning, that's the best thing that can happen for automotive photo shoot. The whole sky acts like a giant diffused light source. But the car was very dirty from last night's dusty drive. So I couldn't shoot until the our driver washed the car. Actually our driver (aged about 65) does everything else except driving thanks to his cataract. But he is ten times better at cleaning cars than me, so I let him handle that.
Once the car got cleaned, I noticed that keeping a white car clean is going to be much more difficult than keeping a black car clean. Considering I am planning to off-road with this car, the paint is going to chip and get scratched very soon. So let me say this right away, I won't promise to keep this car clean and gleaming like my former black beauty. This one is going to be a grunt, the bigger brother of SX4 (the man).
First let's start with externals: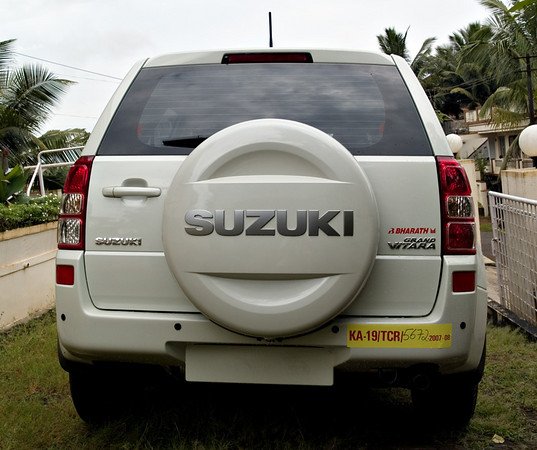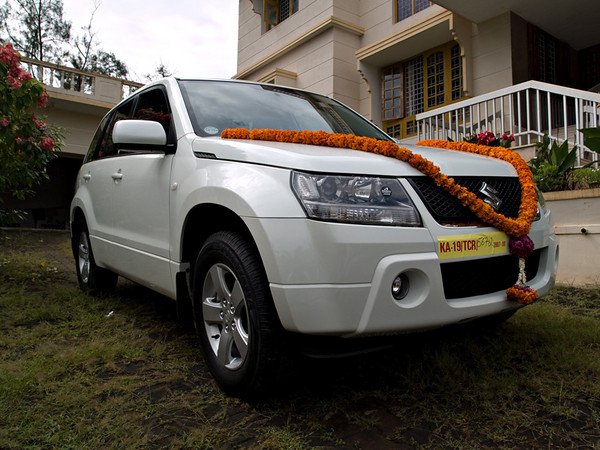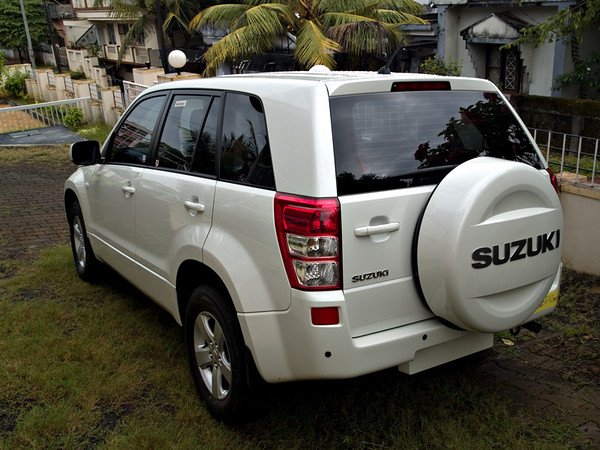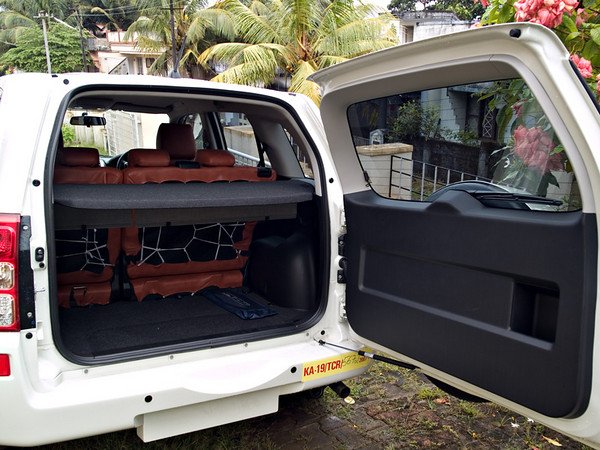 These seats are currently in upright position, all rear seats can be reclined to a great extent. The rear seat comfort was heavily appreciated by the M-I-L.
Enough ICE to keep me happy, integrated SU, a tiny sub under front passenger seat, and 6 speakers.
A closed look at non-ice part of center console.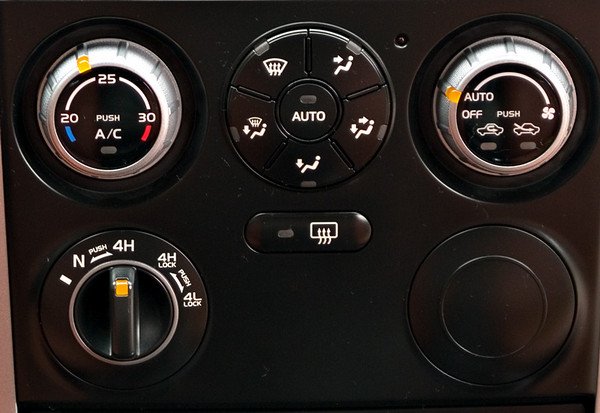 The OE Highway all-season tyres (Yokohama Geolandar G92C)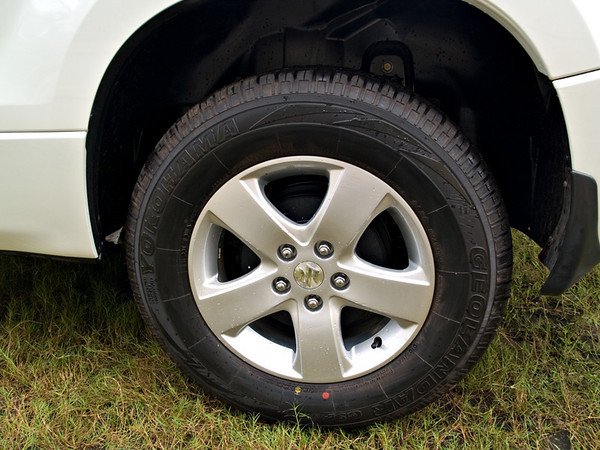 Driver side controls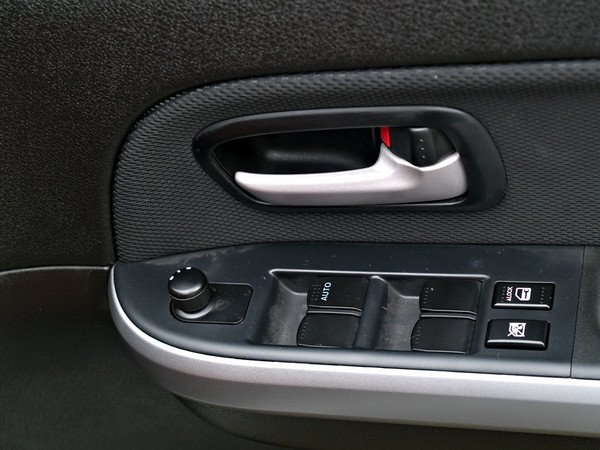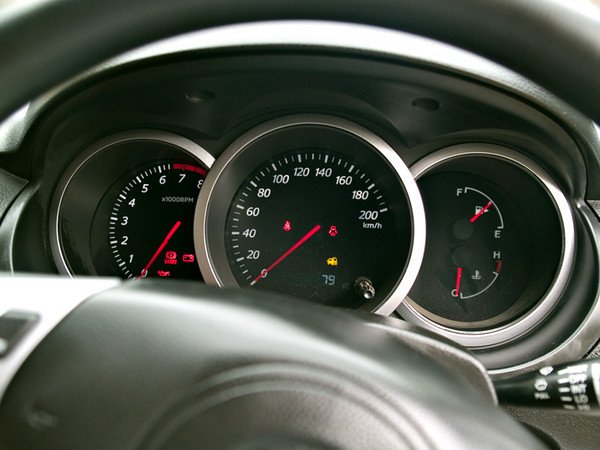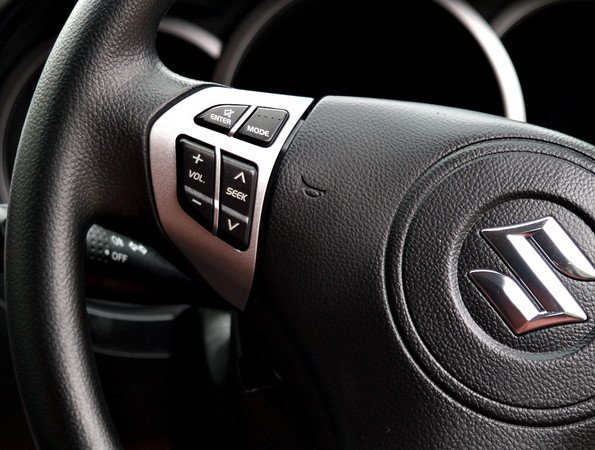 The mileage display is currently useless, it varies wildly from 3Kmpl to 30kmpl from second to second. Hopefully gets better after more data.